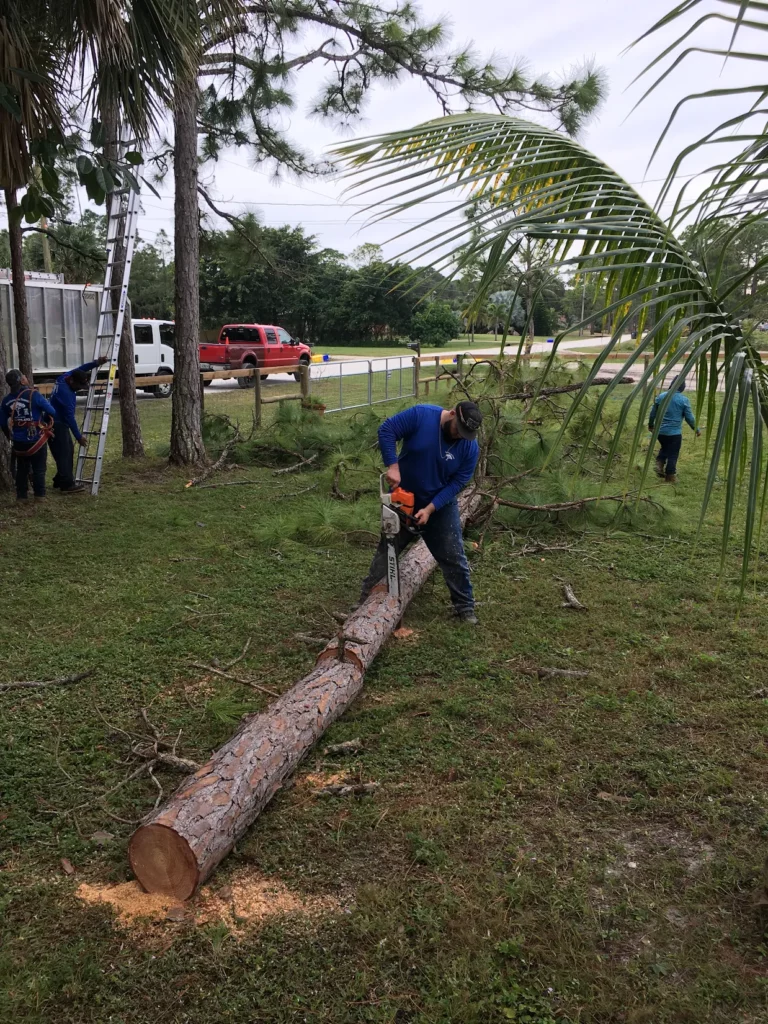 Professional Tree Removal Services in West Palm Beach and Surrounding Areas
Family Owned and Operated, Over 35 Years Experience
Commitment To Quality Tree Removal In South Florida
Our company offers professional tree trimming services to clients in South Florida, specifically in the towns of Wellington, West Palm Beach, Palm Beach Gardens, Lake Worth and the surrounding areas.

We have a team of skilled arborists and other related professionals who are committed to delivering high-quality tree care services. Our arborists are equipped with the latest training and experience in tree trimming, pruning, and removal to ensure that your trees stay healthy and look beautiful for many years.

Additionally, we offer emergency tree services to address unexpected tree-related incidents. Whether you require routine tree maintenance or specialized care, we are dedicated to providing you with the best tree care services possible. Contact us today to book an appointment!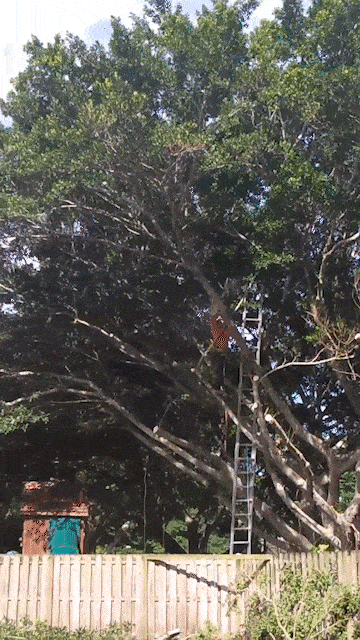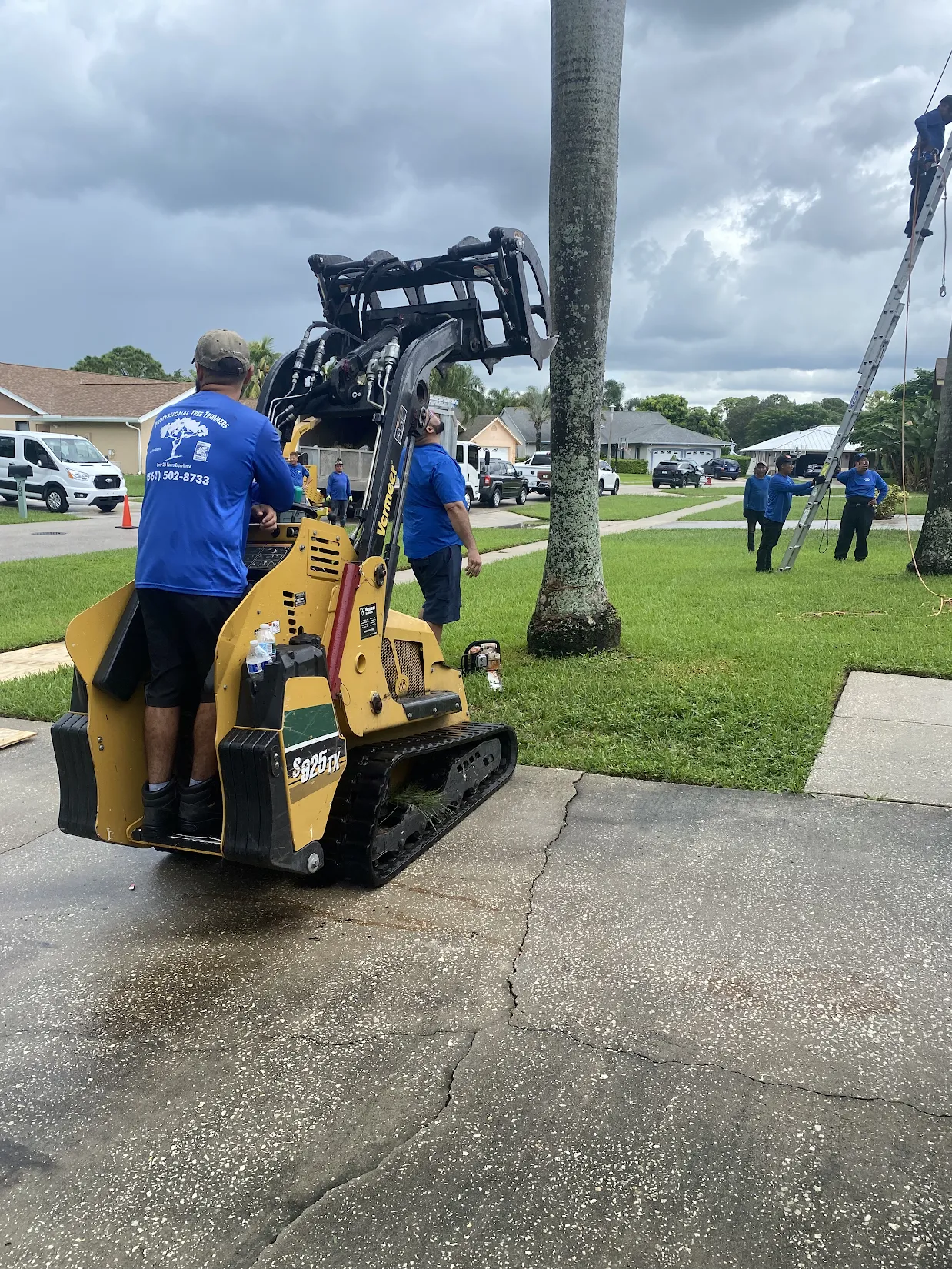 Contact Professional Tree Trimmers Today!

At Professional Tree Trimmers, we take pride in providing the best tree service in Palm Beach County, Florida. Contact us today for all your tree service needs!When it comes to tree service in the Palm Beach County, Wellington, West Palm Beach and Palm Beach Gardens Area, Professional Tree Trimmers is widely known for their expertise and ability to remove trees of all sizes. No matter the type of South Florida tree you have, Professional Tree Trimmers LLC is the best name in the industry for your tree service or tree removal.
Call Us: 561-502-8733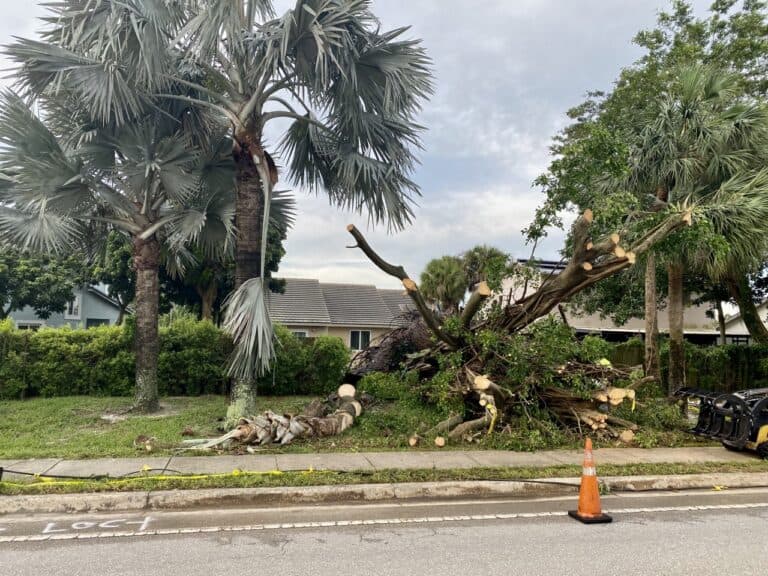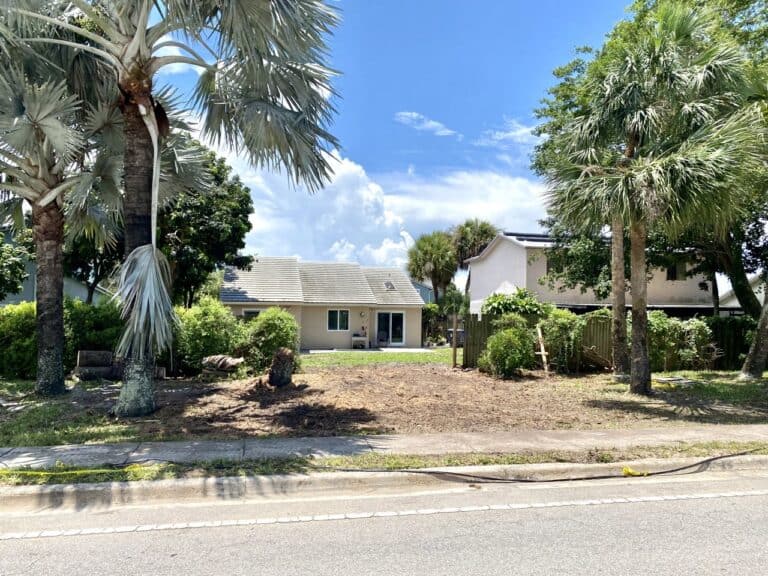 What Customers Have to Say About Professional Tree Trimmers
Pavel Bure

Very professional, they came when they said they would, they did an awesome job and they cleaned up. The supervisor of the crew - Orlando was nice to deal with and honest
Chris Mauck

Quick and effortless tree trimming. Tree was in an awkward spot in the backyard and they trimmed the very top with no issue even with it right next to the house which was a big concern. Cleaned up excellently and left no mess. Awesome guys!
Joshua Kolkana

Very impressed with how quickly and thoroughly Orlando and his crew removed a gigantic banyan tree and ficus hedge. Completed the job faster and cheaper than all other companies researched.
Gabbie Galloza

Professional Tree Trimmers responded to our request quickly and quoted us with a very reasonable price!! We will be using this amazing company for all future landscaping needs !
Elizabeth Matejka

Wow, what a great company. We agreed on a time and they were there right on time. I had about 20 areca palms removed and owners were on site most of the time to make sure everything I asked for was completed. The cleanup was impressive. Not only my yard but they also cleaned up the neighbors property of anything that fell over the property line. I highly recommend this company.
Sergio Zuniga

I'm very glad I chose this company over the others. My house looks as if it were brand new, its amazing. I didn't even have to be home for them to do an exceptionally clean job. The value was great for the amount of work that needed to be completed. Since trees never stop growing i'm sure i'll be a repeat customer. Thanks again for a terrific job.
Rayven Grudin

They were awesome came on time and get our very large palm trees removed super quick.
Frequently Asked Questions
What tree services does Professional Tree Trimmers offer?
Professional Tree Trimmers offers a comprehensive range of tree services, including tree trimming, tree removal, tree pruning, tree fertilization, stump grinding, land clearing, and more. We provide complete care for all your tree-related needs.
How often should I have my trees trimmed?
The frequency of tree trimming depends on various factors such as tree species, age, and overall health. As a general guideline, most trees benefit from trimming every 2-5 years. However, it's best to consult with our experts for a personalized recommendation based on your specific trees.
Is tree pruning necessary for tree health?
Yes, tree pruning is essential for maintaining tree health. Proper pruning removes dead or diseased branches, promotes air circulation, and enhances sunlight penetration, resulting in healthier and more vibrant trees.
Are your tree services insured?
Yes, we are fully insured. Professional Tree Trimmers carries comprehensive liability insurance to protect our customers and their property. We prioritize safety and ensure that our services are carried out with the utmost care.
Can you provide emergency tree services?
Absolutely. We understand that emergencies can arise, such as storm damage or fallen trees. Professional Tree Trimmers offers emergency tree services and is available 24/7 to handle urgent situations promptly and safely.
How much does tree trimming or removal cost?
The cost of tree trimming or removal depends on various factors such as tree size, complexity, accessibility, and the scope of the project. We offer free consultations and provide competitive pricing based on your specific requirements.
Do I need a permit for tree removal?
The need for a tree removal permit varies depending on local regulations and the type of tree. Our team is familiar with the permit requirements in South Florida and can assist you in navigating the process if necessary.
Can you provide references or customer testimonials?
Absolutely. We have a strong track record of satisfied customers. We can provide references or share testimonials from our clients who have experienced our professional tree services firsthand.
What safety measures do you take during tree removal or trimming?
Safety is our top priority. Our team follows industry best practices and utilizes the necessary safety equipment and techniques for tree removal or trimming. We ensure a safe working environment for our crew and your property.
How long does a tree service project typically take?
The duration of a tree service project depends on the specific scope and complexity. Smaller tasks such as tree trimming may be completed within a few hours, while larger projects like tree removal or land clearing can take a day or more. We will provide you with a clear timeline during the consultation process.
Blog & News
Latest News
Growing a new plant is like solving a fun puzzle. Success comes from figuring out what your plant is trying to tell you – knowing when it's thirsty or happy. From giving it a good drink to adjusting as it gets bigger, this guide spills the secrets to creating a happy plant haven. So, grab…
Read More